The Sports Technology Awards Partners
The STA Group works with global visionaries to identify, inform and celebrate the most innovative brands in sports. We then puts our partners at the heart of technology and innovation in the sports industry.
The STA Group chooses to work with brands which are committed to celebrating innovation and excellence in sport and sports technology.
Our partners are some of the most respected companies in the sports sector and they work with us to deliver a wide body of exciting initiatives.

The 1851 Trust exists to increase science capital.

Through inspirational resources and hands-on experiences, and by working with prestigious partners and sponsors, The 1851 Trust opens the doors to STEM-based careers for 11-16-year-olds from diverse backgrounds.

The 1851 Trust increases science capital, making it clear how science affects our everyday lives and demonstrating how it can contribute to real-world challenges. Our digital platforms are hubs where young people and educators can access knowledge and skills that will empower them to transform the future.

"It became clear that we needed to take a look at what was happening in schools. We discovered that capable, intelligent young people were not being exposed to the opportunities that science education could bring. In parallel, we knew that America's Cup sailing has a tremendous impact on young people, drawn by the excitement of high-speed foiling yachts; we just had to join the dots. We were inspired to set up the 1851 Trust charity to engage young people with the cutting edge technology developed in sailing. It is a truly inspiring journey where sport and science meet, where adventure and excellence begins."

Sir Ben Ainslie CBE

As a global leader in its field, Capgemini collaborates with companies to transform and manage their business by harnessing the power of technology. Guided every day by its purpose of unleashing human energy through technology for an inclusive and sustainable future, Capgemini is a responsible and diverse organization of 290,000 team members in nearly 50 countries. With its strong 50-year heritage and deep industry expertise, Capgemini is fuelled by the fast evolving and innovative world of cloud, data, AI, connectivity, software, digital engineering and platforms. When it comes to sports, Capgemini holds a historic connection with rugby and a deep heritage in rugby sponsorship. As the current Global Innovation Partner for the HSBC World Rugby Sevens Series, the company has extensive experience in creating digital assets designed to enhance the fan experience. Moving forward, it will bring its deep expertise in data and analytics to the upcoming Rugby World Cup in 2023.
Aggregate Sports was founded with the principle belief that the sum is greater than its parts. That strategically assembled assets yield the strongest returns. That properties and brands receive maximum value when the totality of an opportunity is illuminated.

Aggregate Sports works on behalf of a variety of best-in-class sports properties, leagues, teams and federations in helping them to maximize their revenue while creating the greatest experience for their fans and supporters.

From Property Sales to Property Consulting, from Media Rights to Naming Rights, our underlying approach remains the same. Aggregate Sports strives to aggregate the most impactful resources in order to deliver the most impactful results.

Aggregate Sports offer our services globally.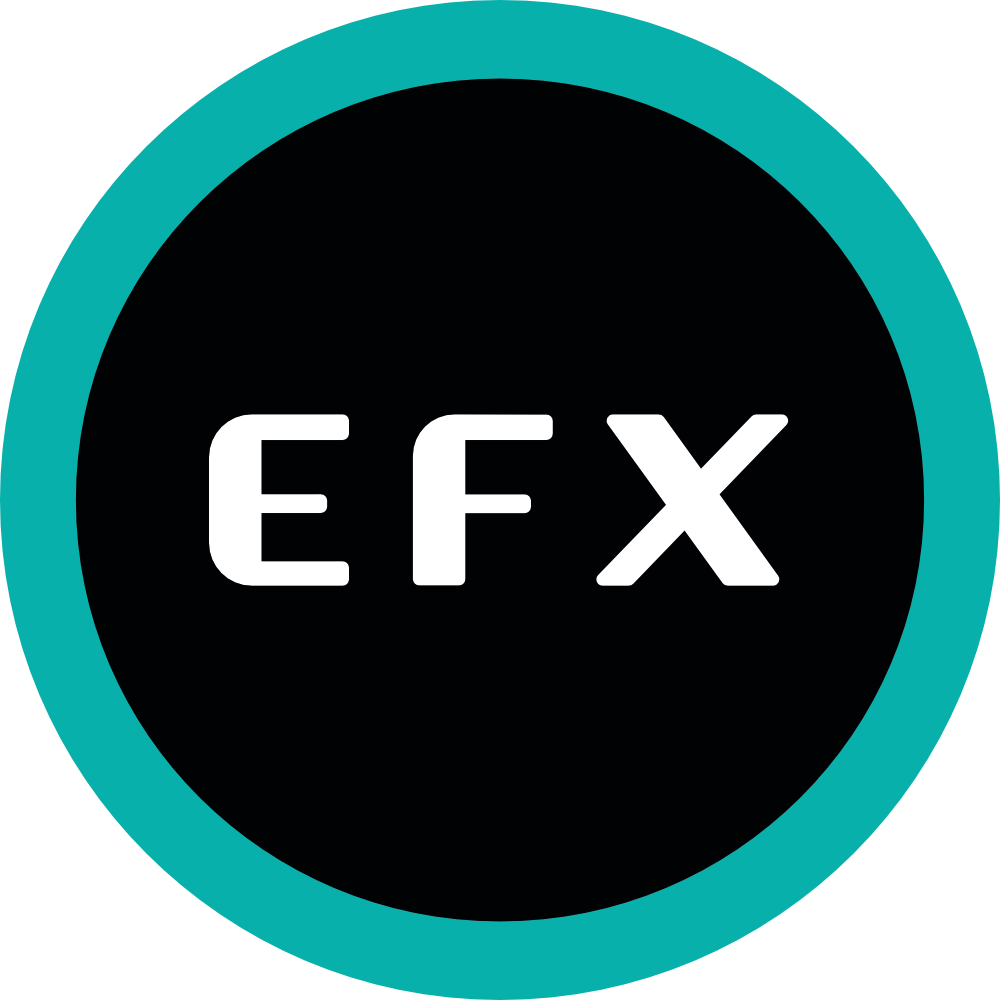 EFX is a family business that designs and manufactures bespoke trophies, awards, plaques and medals. Since 2004, EFX have been creating unique trophies, awards and more for clients in the UK and across the world.

Having on-site manufacturing means that EFX has complete control of quality and can provide the flexibility of service that customers require. We invest in the latest technology and machinery so that we can produce better finishes, printing and engraving on all our awards.

Sustainability is a really important part of what EFX does. We use recycled and sustainable materials from sustainably certified suppliers and all our awards are carefully packed using eco-friendly packaging. We have also invested in a waste water treatment plant and have installed 48 solar roof panels to generate power for our manufacturing site.

NBC Sports Next is a subdivision of NBC Sports and home to all NBCUniversal digital applications in sports and technology within Golf and Youth & Recreational Sports. Known for its sports technology product innovation, NBC Sports Next equips more than 30 million players, coaches, athletes, sports administrators and fans in 40 countries with more than 25 sports solution products, including GolfNow, the leading online tee time marketplace and provider of golf course operations technology and services; GolfPass the ultimate golf membership that connects golfers to exclusive content, tee time credits, coaching, tips and other benefits; SportsEngine, a youth sports club, league and team management platform; TeamUnify, swim team management services; GoMotion, sports and fitness business software solutions; TourneyMachine, tournament management solutions for youth sports. NBC Sports Next is fuelled by its mission to innovate, create larger-than-life events and connect with sports fans through technology to provide the ultimate in immersive experiences.

The English Institute of Sport
The English Institute of Sport (EIS) provides outstanding support services to improve sporting performance. Its network of over 300 world-leading experts and practitioners in science, medicine, technology, and engineering helps sports and athletes to excel and realize their potential. Established in 2002 and funded by UK Sport, the EIS works in partnership with Olympic and Paralympic sports to put people at the heart of extraordinary performance. The Future Technology Group provides a central touchpoint for leaders in the British high-performance sports system to keep abreast of global technological developments, filtered to those with the capability to positively impact training, competition and recovery. Consisting primarily of members of the EIS Performance Innovation team, the group works with other teams within the Institute, and various independent partners to maintain an informed and critical view on the claims made by researchers and companies regarding emergent performance technology. In doing so, they help the system make better decisions around which technologies to invest time, effort and resources into, and which to ignore.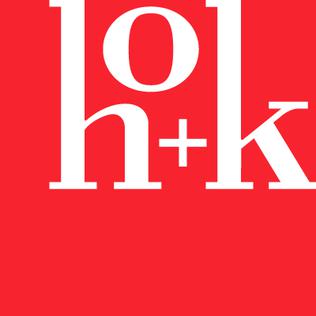 HOK Sports + Entertainment practice is part of HOK, an award-winning, global design, architecture, engineering and planning firm, which has 1,600 people across a network of 23 offices on three continents. HOK Sports + Entertainment plans and designs world-class sports facilities, specializing in the design of arenas, stadiums, ballparks, training facilities and entertainment centres. The group plans and designs world-class sports complexes that are centrepieces of successful, vibrant entertainment districts, communities and campuses. Current and recent projects include Newcastle Gateshead Quays in Gateshead, England; FC Barcelona's New Palau Blaugrana in Barcelona, Spain; Valencia Arena in Valencia, Spain; the PHX Arena modernization in Phoenix, Arizona; Mercedes-Benz Stadium and the State Farm Arena renovation in Atlanta; new Major League Soccer stadiums in Miami and St. Louis; Rogers Place and the Ice District in Edmonton, Alberta; Little Caesars Arena in Detroit; and the renovation of Hard Rock Stadium in Miami. HOK designs buildings and spaces that respond to the needs of people and the environment. HOK designers are rooted in technical excellence, driven by imagination and focused on a solitary goal: to deliver solutions that inspire clients and communities.

RELAYTO is the number one interactive experience platform that transforms static content into engaging interactive experiences, enabling viewers to choose their own navigation and self-educate. Simply import PDFs and presentations onto RELAYTO's builder, assign interactive elements then publish for instant viewing on desktop and mobile. RELAYTO enables the creation of unlimited numbers of public and private interactive experiences which are also equipped with security, permissions and user management to control who has access to content. Backend metrics deliver insights, summarizing when and where viewers spent their time, so content and outreach can keep improving. From e-books and white papers to pitches and proposals RELAYTO is the simplest way to make content captivating and insightful.

Sportradar, the leading global sports technology company creating immersive experiences for sports fans and bettors. Established in 2001, the company is well-positioned at the intersection of the sports, media and betting industries, providing sports federations, news media, consumer platforms and sports betting operators with a range of solutions to help grow their business. Sportradar employs more than 2,300 full time employees across 19 countries around the world. It is our commitment to excellent service, quality and reliability that makes us the trusted partner of more than 1,600 customers in over 120 countries and an official partner of the NBA, NHL, MLB, NASCAR, FIFA, UEFA, ICC and ITF. We cover more than 750,000 events annually across 83 sports. With deep industry relationships, Sportradar is not just redefining the sports fan experience; it also safeguards the sports themselves through its Integrity Services division and advocacy for an integrity-driven environment for all involved.