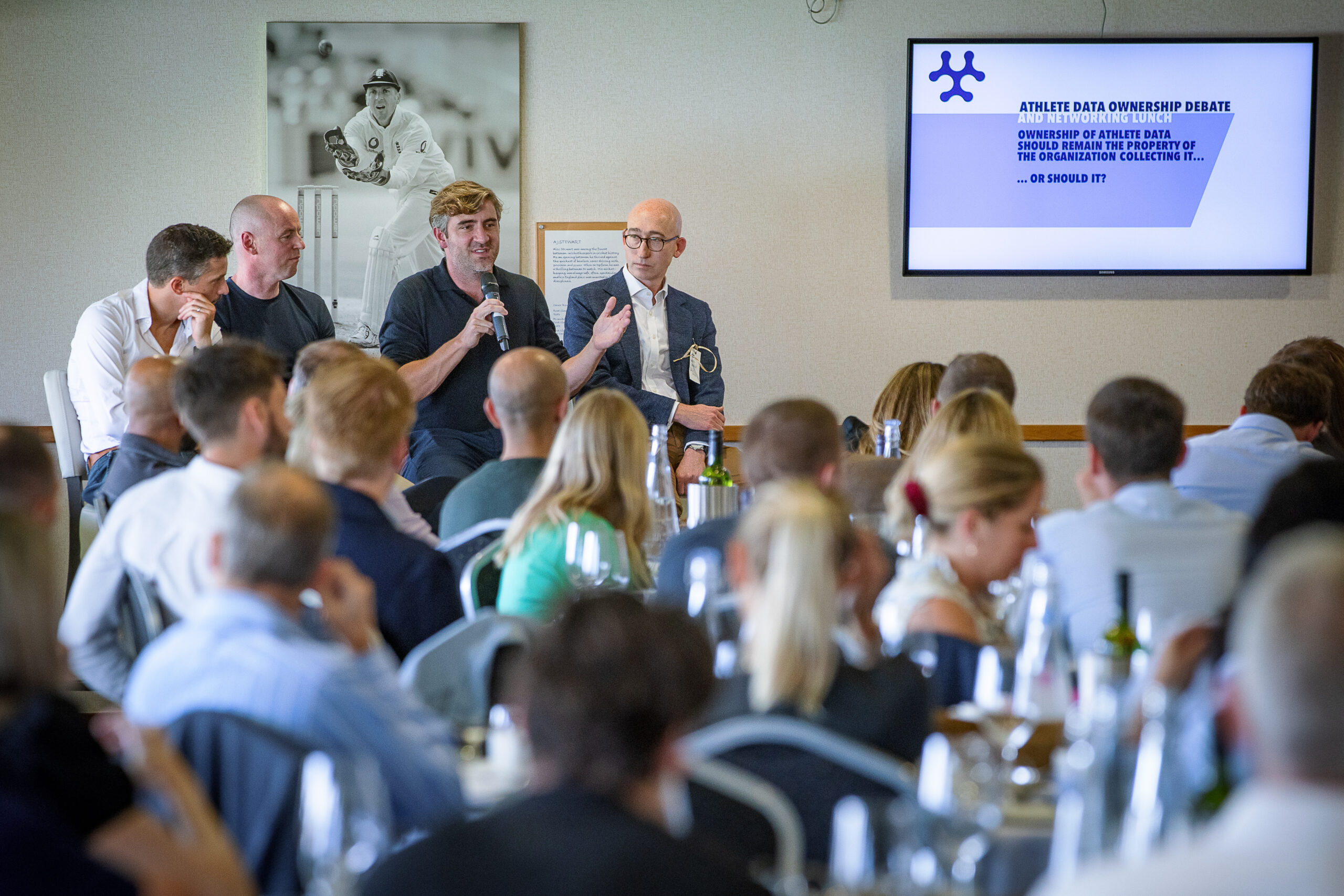 The first of The STA Group's Great Debate lunches took place in September at the Kia Oval, with 100 delegates from a wide range of sporting bodies present. Here, our MC John Inverdale, summarizes his take on the debate.
This was the first in a series of events focussing on current and, more crucially, future issues that will dominate the sporting landscape.
The issue of ownership of individual athlete data provoked a lively debate – with strong opinions voiced on both sides of the proposition.
How much of what athletes do on the field of play, and away from it in terms of training and/or medical issues, should be in the public domain? And given the fact that it is 'their' data, is it not morally unacceptable for them to not benefit from it financially?
With all sport becoming more tech-centric and data-driven, this debate will be at the heart of all individual, team, sponsorship and media contract negotiations in the coming years. For two hours, the conversation switched this way and that – the main area of agreement being the logistical impracticality of having a pan-sport agreement on athlete data. Some sports are already ahead of the game – cricket being one – while others have yet to even consider the topic.
A vote before the debate showed the room split in the subject. The vote at the end showed the room equally split, even though several people had switched sides!
Therein lies the conundrum. A reasonable approach from all sides – governing bodies, media outlets, athletes and agents – will be essential to ensure this doesn't become a hugely divisive subject in the years to come.
Hopefully that is not too much to hope for…..
John Inverdale
A full report of both arguments and discussion points will be sent to members of our LinkedIn group next week. To be sure to receive your copy follow us here.