Help Us Find The GOAT Of Sports Tech
Technology has been a factor in sport for centuries, but where has it made the biggest impact?
We've asked all the experts we've welcomed onto Tech Chairs – with some very surprising answers – prompting us to ask the question 'But is it a GOAT?'.
We love all input so please share yours.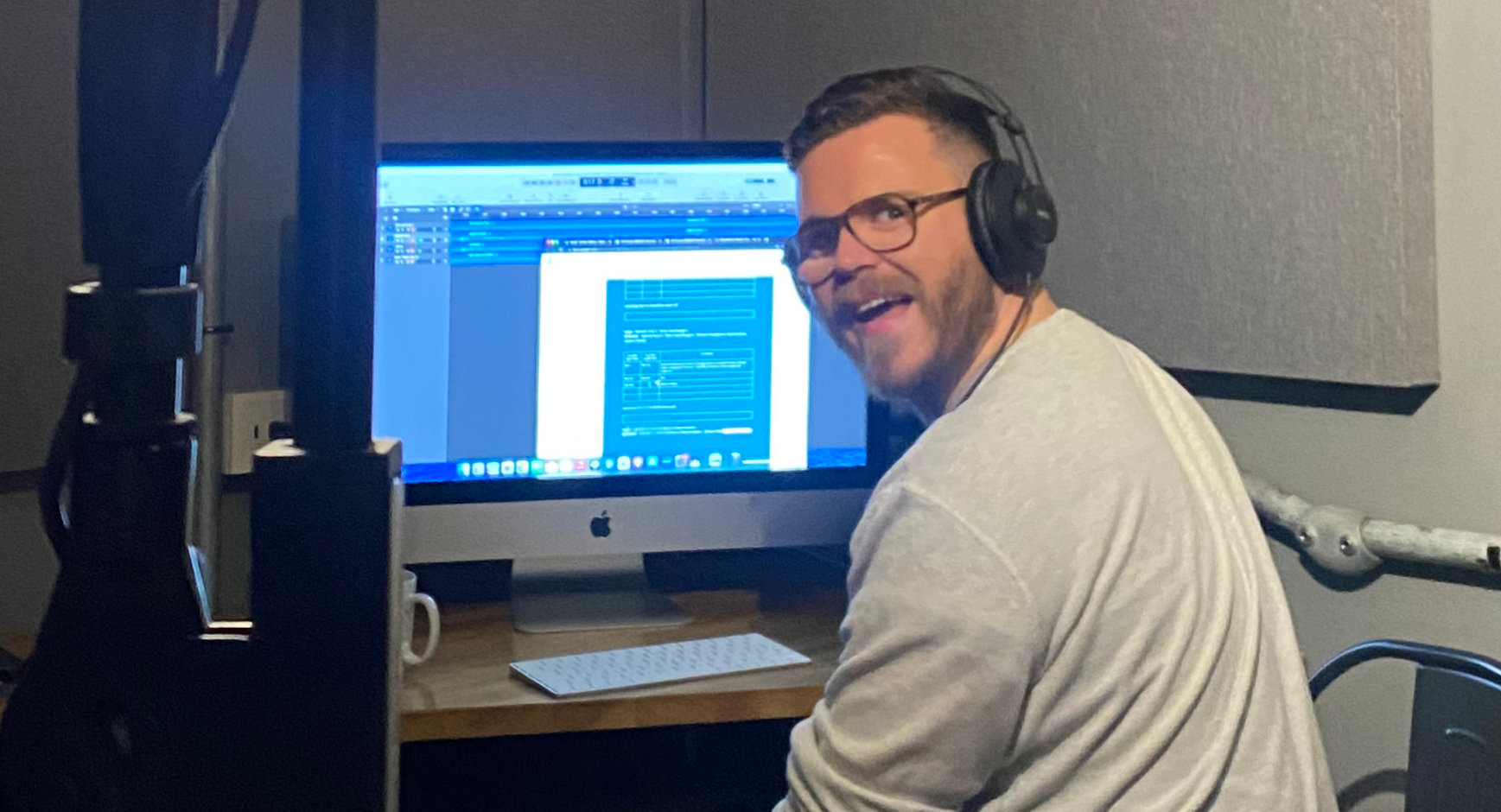 Get Involved – What's Your GOAT?
We don't just want to hear from our guests – we want to hear from you, too.
In the 10th episode of Tech Chairs we'll be counting down the top 20 sport tech GOATs of all time and you can nominate your GOAT.
Here are some ideas to get you started.
If we like what we hear, you'll be name checked on the show!
Narrated by host Rebecca Hopkins
The first ever photo finish took place in horse racing in 1881. but wasn't formalized until the 1930s. It has been featured in the Olympics since 1912 and is now used widely across many sports. In the 2017 Tour de France, a difference of 0.0003 seconds was judged by photo finish. This separated the winner, Marcel Kittel, from rival Edvald Boasson Hagen, in the seventh stage of the race.
Narrated by host John Inverdale
Named after the German Big Bertha howitzer, the club debuted in 1991. It was crafted from stainless steel, had a large head and a bore-through shaft at a time when most drivers were still made of persimmon wood and had smaller heads. Callaway added a range of irons to the mark and by 1995, it became the world's biggest seller of irons and Woods with sales exceeded 550 million US dollars.
Narrated by host Rebecca Hopkins
Synthetic balls were first used in football – or soccer  – in the 1960s. These replicated leather's qualities except for absorbing water. However, the game persisted using some form of leather until the 1980s. The first World Cup finals tournament to use a fully synthetic ball was …. Mexico 1986. The balls used there were lighter and retained their shape, meaning better control in the air and whilst running.
Narrated by host John Inverdale
In 1955 the Canadian Broadcasting Corporation's "Hockey Night in Canada," used a processor that developed film in 30 seconds. This meant one goal in one game could be replayed several minutes after the live play. Then in 1961 ABC ran slowed down video tape during a college football game. But the tech still wasn't quite right. The first use of immediate instant slow-motion replay during a live sports event wasn't then until… 1967 when ABC replayed sections of the downhill at the World Series of Skiing.
Narrated by host Rebecca Hopkins
In 2008 Speedo, Mectex and the Australian Institute of Sport developed the laser racer suit. Tested in NASA's wind tunnel and with fluid flow analysis, the design reduced skin friction drag 24% more than the previous Speedo swimsuit. Laser Race suits allowed for better oxygen flow to the muscles, held the body in a more hydrodynamic position, repelled water and increased swimmer flexibility. In March 2008, athletes wearing the lazer Racer broke 13 swimming world records. At the Beijing Olympics that year, those in the suit won 94% of all races, 98% of all swim medals and claimed 23 of the 25 world records broken. Initially endorsed for competitions by FINA, subsequently all body-length swimwear has been banned.
Narrated by host John Inverdale
The first running blade 'the Flex-Foot' was designed in the 1970s. It was inspired by kangaroos and cheetahs as well as the mechanics of diving boards and pole vaulting. Prior to this, prosthetics had mimicked human bone tissue as opposed to the blade we know today, which copies ligaments and tendons. The 'Cheetah' blade was launched in 1996 for competing athletes, the backward curve mimicking a cat's leg shape. The curve creates a spring that stores the runner's energy as they step down, then releases it, propelling them forwards. Modern running blades are made from 100% carbon fibre. Paralympic sprinter, Liam Malone, claimed he was achieving speeds – in practice – that were faster than those of Usain Bolt. However limits put on competition blades meant that these speeds could never replicated at officiated meets.
Narrated by host Rebecca Hopkins
Introduced in 1954 as a way to increase scoring and reduce stalling tactics, the NBA shot clock has been credited with increasing fan interest in what was then a fledgling league. The set amount of time for a shot clock in basketball is 24–35 seconds, depending on the league. This clock reveals how much time a team may possess the ball before attempting to score a field goal. If the shot clock reaches zero before the team makes their attempt, the team has committed a shot clock violation, which is penalized with a loss of possession.
Narrated by host John Inverdale
In 1959 Germany began a sport programme which included the introduction of more sports into the school curriculum as well as a project to overcome the shortage of sports facilities that existed after the war. Between 1960 and 1980, membership of sports clubs in west Germany increased from 3 million to over 17 million, which meant a large market existed for a multipurpose training shoe. Adi Dassler, founder of adidas, designed a sports shoe that moved from a traditional 'Oxford' style replacing it with an upper that extended around the foot to the heel. A leather strip ran down the middle of the shoe, reinforcing the lace eyelets, and a thin rubber or plastic sole finished the look. This "Italia" model was introduced for the 1960 Rome Olympics. It was made of kangaroo leather, chosen for its lightweight properties. This design was further modified but is regarded as being the prototype of the modern training shoe.
Narrated by host Rebecca Hopkins
Metal tennis racquets have been around since… 1957 when the first example was patented by Lacoste. Wilson bought the rights and its metal racket first appeared in 1969. Jimmy Connors, used a steel version in 1970s, devasting all opponents still using wood. These new racquet heads were double the size and with the advent of graphite manufacture they weighed only around 12.5 ounces or 350 grams. Today, they can weigh as little as seven ounces or 200 grams.