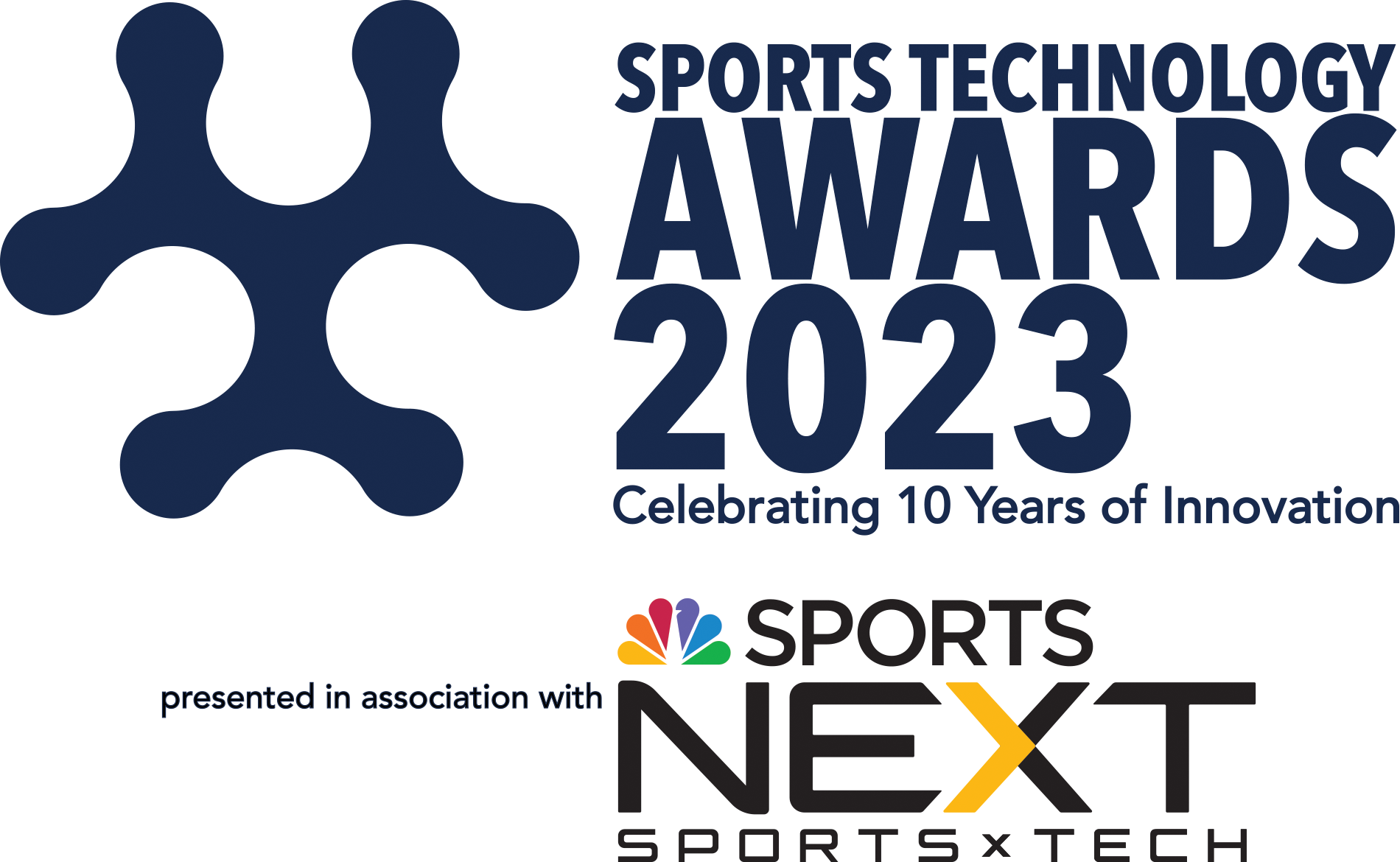 LONDON, England (Jan. X, 2023) – The Sports Technology Awards, dubbed the "Oscars of sports technology" today announced that NBC Sports Next, the technology and innovation division of NBC Sports, will be the presenting sponsor of the Awards' first ever U.S. event in New York City on May 18.
The Sports Technology Awards are recognized as the leading international mark of excellence and celebrate the best tech-led innovations in sports around the world. The gala ceremony, which is moving from London, England to New York City for the first time, is being renamed 'The Sports Technology Awards 2023, presented in association with NBC Sports Next."
NBC Sports Next is home to NBCUniversal's digital applications and technology platforms in sports, which equip more than 30 million players, coaches, athletes, sports administrators and fans in 40 countries with more than 25 sports solution products serving the golf, youth sports and recreational sports industries. Leading brands within NBC Sports Next include global online tee-time platform and golf course technology provider, GolfNow; digital golf membership and video streamer, GolfPass; and youth sports team management platform, SportsEngine.
"As a rapidly growing division within NBC Sports, we're committed to facilitating technology growth and innovation so the sports we love to play, watch and experience continue to thrive and enrich our lives," said Will McIntosh, President, NBC Sports Next. "Recognition by The Sports Technology Awards signifies a mark of excellence, which is why we're excited to partner with The Awards, as well as present them in the U.S. for the first time."
Rebecca Hopkins, CEO The STA Group added, "2023 is the 10th anniversary of The Sports Technology Awards and our first ceremony outside London. We couldn't be prouder to bring the celebrations to New York with such an exciting partner. We are delighted to be working with a brand that has made such a demonstrable commitment to innovative technologies in sport. NBC Sports is internationally known and respected, and the work it does via NBC Sports Next creates tangible value for the wider sports sector."
"Our strapline #onlyfortheinnovative summarizes our belief that The Sports Technology Awards was created for people and brands behind world-class technologies. Whether they facilitate innovation with their teams, help their brands respond to the exciting potential of technology or create the myriad of tech-led changes happening in sports each day. Consequently. NBC Sports Next is the ideal company to partner us in recognizing and celebrating such visionaries."
More information about The Awards and the NBC Sports Next partnership can be found at www.sportstechnologyawards.com
Media Contact
Dan Tunna | daniel@sportstechgroup.org | +44 (0) 7973 824 415
Dan Higgins | NBC Sports Next | dan.higgins@nbcuni.com
About The STA Group
The STA Group's mission is to identify, inform and celebrate the world's leading sports technologies and the brands which embrace them. It does this through The Sports Technology Awards, The STA Startups, The Sports Technology Annual Review, The Sports Technology Power List, The Sports Technology Global Directory and the newsletter, Access Innovation. The Group's Sponsorship Partners include Capgemini, The English Institute of Sport, Sportradar and HOK.
About NBC Sports Next
NBC Sports Next is a subdivision of NBC Sports and home to all NBCUniversal digital applications in sports and technology within Golf and Youth & Recreational Sports. Known for its sports technology product innovation, NBC Sports Next equips more than 30 million players, coaches, athletes, sports administrators and fans in 40 countries with more than 25 sports solution products, including GolfNow, the leading online tee time marketplace and provider of golf course operations technology and services; GolfPass the ultimate golf membership that connects golfers to exclusive content, tee time credits, coaching, tips and other benefits; SportsEngine, a youth sports club, league and team management platform; TeamUnify, swim team management services; GoMotion, sports and fitness business software solutions; TourneyMachine, tournament management solutions for youth sports. NBC Sports Next is fueled by its mission to innovate, create larger-than-life events and connect with sports fans through technology to provide the ultimate in immersive experiences.