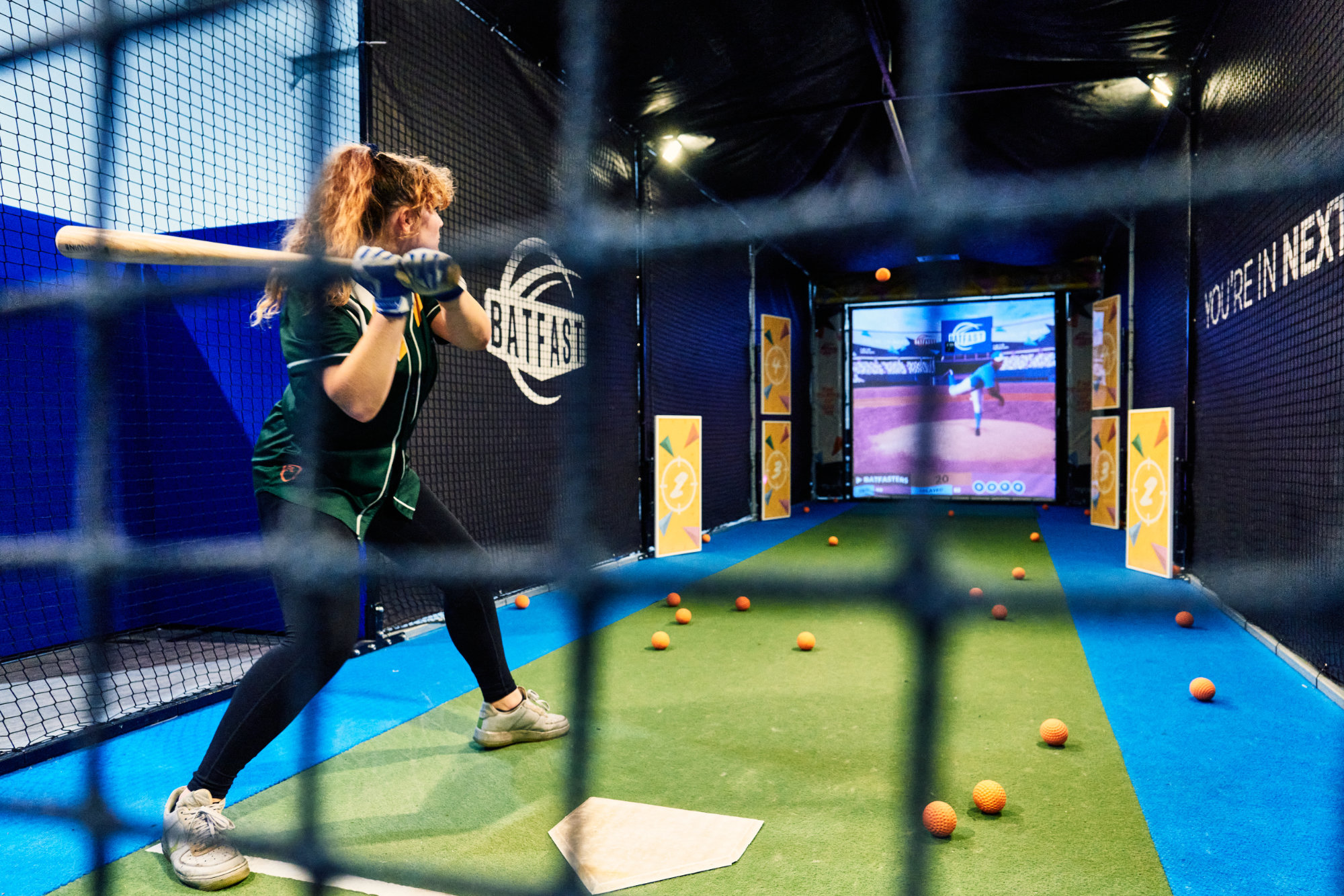 The latest to feature in our Post-Podium Stories – a series revisiting our 2022 Sport Technology Award winners six months on – is BatFast, who scooped the Best Technology for Fitness and Participation for its sports simulators.
Using an automated ball throwing machine, combined with artificial intelligence and machine learning, the BatFast simulators deliver balls for cricket, baseball or tennis players while creating an augmented reality experience.
Here, Navdeep Sethi, BatFast's Chief Operating Officer, provides an update on how collecting the 'Oscars of Sports Technology' has impacted the business, plus his thoughts on the latest challenges on the market and his top tips for business and individuals in the sports tech sector.
What has changed for your business in the last six months?
The last six months has seen a huge amount of positive change for BatFast. One of the highlights was winning The Sports Technology Award. This was our first Sports Tech award entry, and it definitely represented a significant milestone in our growth and has seen us catalyse our growth from there. To receive such recognition for our efforts from people within the sports industry was a huge boost for the entire team.
Since June, we have stayed true to our mission of using technology to increase global participation in sport and have had more than 135,000 people play on our simulators across nine different countries. We have also expanded into the US and will be opening new offices in the New Year. To support this growth, we've grown our BatFast family by more than 50%, which in turn has seen us move into new offices in the UK.
What are the biggest changes happening in your part of the sports sector?
This is such an exciting and competitive sector to be in, with so much innovation both in terms of technology and how customer interaction and experience is moving forward. We are seeing so much advancement in AI and the use of data by teams and players alike, so naturally we're keen to be at the forefront of that change. From a BatFast perspective, it's also great to see the development of sports with entertainment and how this has really catalysed the development of new and engaging fan experiences.
What the best piece of advice you've been given about working in sports / sports technology (personal or professional)?
Remember how lucky you are to combine your personal passion with your profession. Very few get the opportunity to do this and it's easy to forget how lucky we are to be working in sports tech!
What the best piece of advice you'd pass on to a client or start-up in your world?
Don't be afraid to partner and be part of an ecosystem, as opposed to trying to do everything yourself. It's natural and easy for new start-ups to want to do everything themselves and control the entire lifecycle. However, sometimes the fastest way to market and to achieve your ultimate mission, is to partner with other firms that have shared values and complementary skills/purpose.
To join BatFast as a Sports Technology Awards winner, be sure to enter the 2023 edition of the leading international celebration of tech-led innovation in sport. Entries close on December 15, find out more here: https://bit.ly/2jhH142