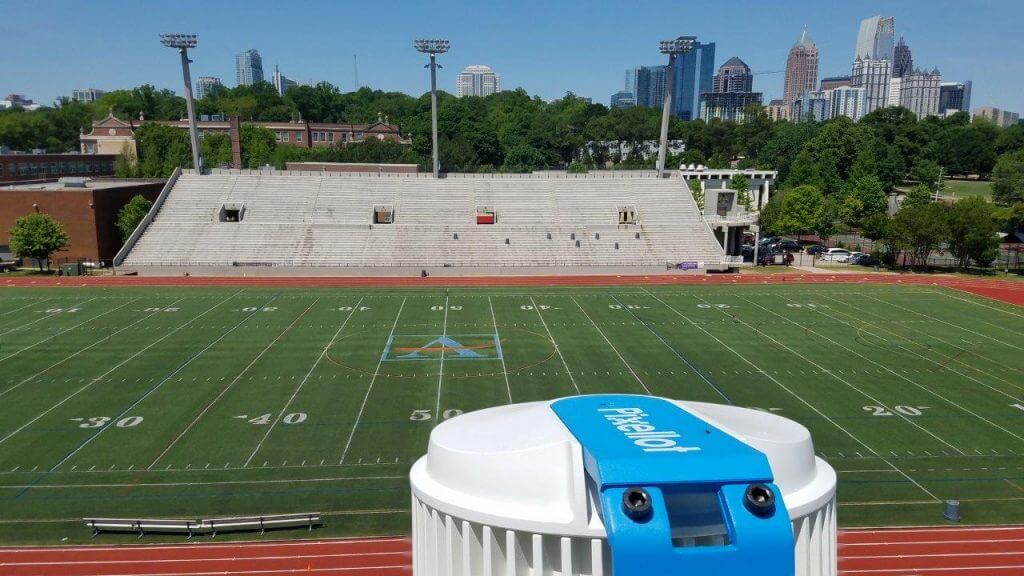 Sports have been practiced and celebrated globally for millennia by people of all walks of life, but few athletes ever get the spotlight. Most athletes have little chance of gaining any visibility or recognition for their physical achievements, no matter how awe inspiring. But automation technology is now gradually changing that reality, capturing sports activity wherever it may be, and offering every player a place in the limelight.
Early sports primarily focused on war preparation. Over time, rock-, spear-, and stake throwing gradually made way for group activities involving a ball, including both men and women. And as ancient historical sources indicate, sport wasn't just an exclusive activity for the strongest male athletes, but rather a fun pastime that anyone could engage in.
So, what happened? How come our world doesn't celebrate all sports, and all athletes? Specific sports and players have traditionally commanded mass public attention. A century ago, the most popular sports were baseball, horse racing, boxing, and cycling. Back then, the NFL and NBA, which presently command TV ratings, did not even exist.
Societal change, guided by technological progress, a shift in public tastes, and new trends in media led to a change in the focus on sports as well. Cycling faded as a U.S. spectator sport as many people switched to cars for transportation and that in turn boosted the popularity of auto racing instead. The NFL's popularity grew as TVs made it into practically every American home, where tens of millions saw how well the sport fit the new medium. And eventually media trends also had their influence. To engage a younger viewership, ESPN created the X Games, which both fed and created an appetite for more individualistic and so-called extreme sports.
Individuality and visibility are what lead our society today, and that trend is both enabled and supported by technology, media and public focus. Social networks gave individuals worldwide a platform through which to share themselves with the world, leading to the democratisation of media presence, albeit via the Internet. New AI-based camera systems are now doing the same for sports and players globally as well.
Using this new technology, "people have the power" to democratize sports, affording visibility to more athletes, competing in a greater variety of sports, across a larger audience globally. Small colleges and high schools can use AI-powered automated cameras to stream and share their sports team's events with far-flung audiences, including family members and talent scouts.
When it comes to systematized and automated exposure of niche, grassroots, and school sports – and, importantly, the athletes who compete at that level – Pixellot leads a revolution. Strategically located in the void below professional and popular sports production where more than 200 million sports events worldwide gain little to no exposure, Pixellot offers an alternative. The company's camera systems are currently installed at more than 25,000 courts and fields across the world and offer athletic programs valuable access to automated game production and highlights, for training and commercial purposes
In the US alone, Pixellot enables live viewership of more than 100,000 games per month and has produced more than 2 million games, spanning the "Big Four" North American sports – football, basketball, baseball, and hockey – as well as soccer, softball, lacrosse, volleyball, and more.
Most notably, AI technology powers a virtuous cycle, encouraging audiences to want to see more grassroots sports events and a wider array of athletes. By providing an unprecedented number of streamed sports events, automation generates increased demand and creates opportunities for athletes to appear on screen before families, communities, and scouts at the next level.
Technology has a direct impact on the popularization of a wider variety of sports and plays an active role in democratising the sports world in general.
Yossi Tarablus, Associate Vice President Global Marketing, Pixellot
Founded in 2013, Pixellot is the world's largest producer of live sports content. Today Pixellot's AI-Automated technology solutions streamline production workflow by fully automating live sports capture, distribution, analysis, and monetization of over 150,000 games per month from +70 countries across the globe.