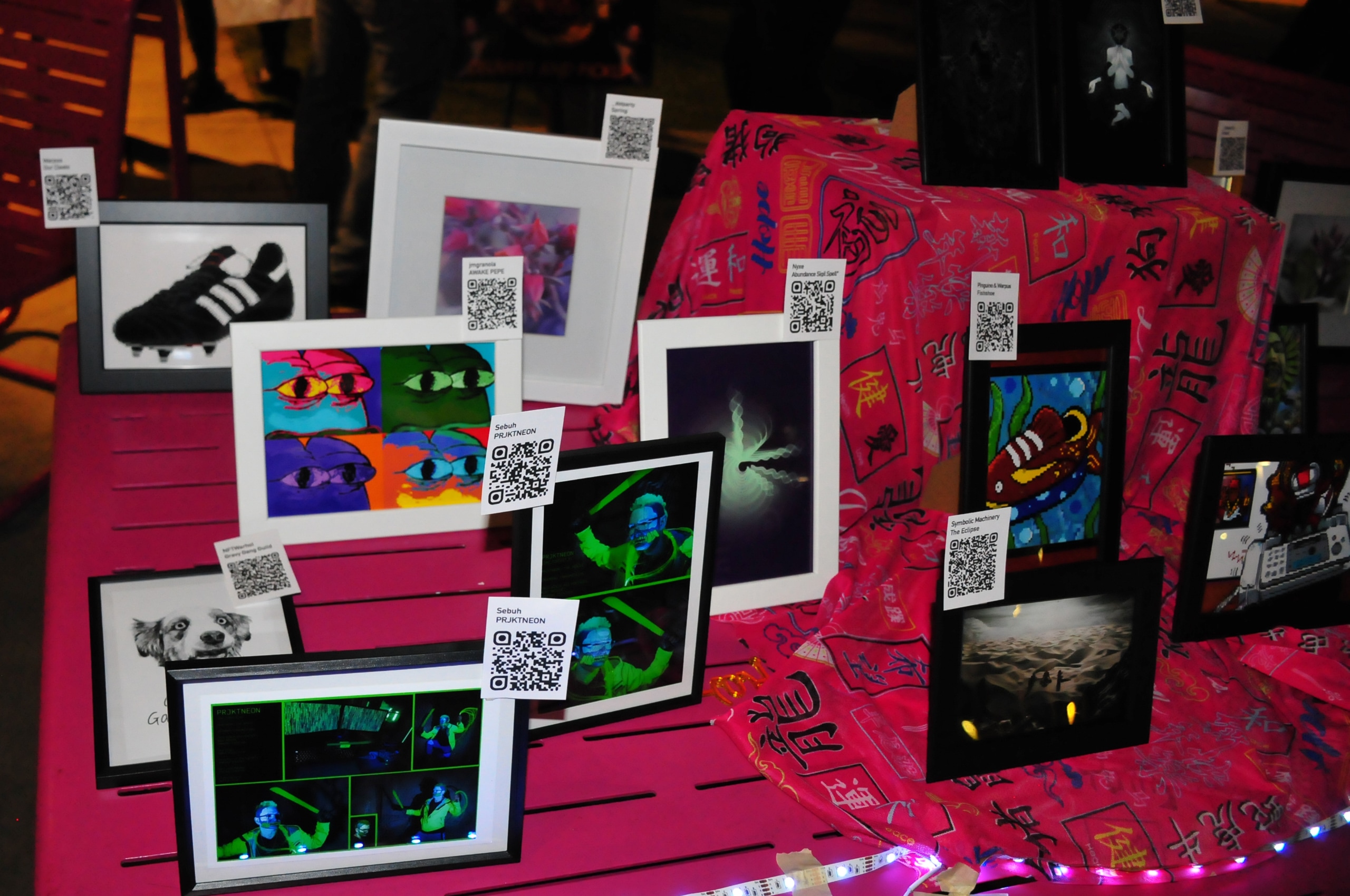 Image credit: pinguino k. License. Disclaimer.
It seems that sport is awash with NFTs (non-fungible tokens), with every daily trade bulletin containing stories of brands launching them, companies supplying them or sports stars investing in them. But what are they?
An NFT is a unique unit of data that can be used to certify the ownership of a digital asset. NFTs are created using blockchain technology and they can represent any digital object, including photos, artworks, memes, music, digital collectibles and even tweets.
The first ever NFT was minted in 2014 but interest peaked during 2021 with a number of high-profile sales, including the highest on record – a digital artwork by the US artist Beeple that sold for $69.3 million.
NFT sales reached $17.7 billion globally in 2021, up from $82.5 million in 2020 – a 200-fold increase. Total NFT profits when reselling or buying also skyrocketed from $12 million in 2020 to $5.4 billion last year.
Speculation has been rife as to whether this intense growth period is proof of an unsustainable bubble or a booming market that will stabilise over time. Recent data suggests the latter, with global sales in the first week of March 2022 totalling $200 million, down 93% compared to the market's peak in August 2021.
Since reaching this summit, public scrutiny of NFTs has intensified and it's clear that scepticism exists on several fronts. Over the past year, Google Search Trends shows that the 'Are NFTs bad for the environment?' query increased by over 5000%. This data highlights the consumer impact of research that has estimated the energy usage from a single Ethereum NFT transaction accounts for more than four-days' power for an average U.S. household.
In addition to the environmental concerns, there have been examples of plagiarism. Last year, a seller posing as Banksy succeeded in selling an NFT supposedly made by the artist for $336,000. The relative ease of creating plagiarised NFT works, along with the anonymity of minting NFTs, makes it hard to pursue legal action against imitators.
Some see NFTs as a way to make a quick buck – as the recent blowback seen in the esports space bears testament – whilst others grapple with the concept of even wanting to own something digital in this way. Either way, the reality is that sales platforms charge creators and buyers fees for minting, listing, claiming, and secondary sales. With a third of all NFT selling for less than US$100, on average the fees make 100.5% of the price, meaning that such artists were, on average, paying more money in fees than they were making in sales.
With respect to sport and gaming, there have been high profile success stories, such as the NBA's partnership with Dapper Labs and the recent super funding of Tom Brady's Autograph. These show how much digital collectibles mean to sports fans. In parallel, games like Axie Infinity have redefined the idea of play to earn — where online activity generates collectable and tradeable rewards for online gamers.
NFTs are not simply about owning 'a digital thing', they can be used to create loyalty and enhance transactions with ideas emerging around special edition collectibles, VIP area venue access, discounts at concessions and other traditional season ticket benefits. Additionally, blockchain technology facilitates elevated levels of verification, which means that NFTs can be particularly valuable in tracking fan data.
There is no doubt that NFTs and Web3 are placing the power back in the hands of content creators, enabling them to reach their audiences directly and create new revenue streams for their community of fans.
With so many people grappling with the concept of NFTs (and blockchain and crypto), it is going to take time and more direct experience of the technology for adoption to be wider, quicker and more lucrative. However, the combination of digital ownership with physical experiences, extension of play-to-earn models and ability to create digital communities in the metaverse with NFTs as proof of membership, it is well worth getting to grips with this powerful proposition and its potential.
The NFT market is still very much in its infancy and now may not be the time for your brand to embrace it, but don't ignore it, it is here to stay.