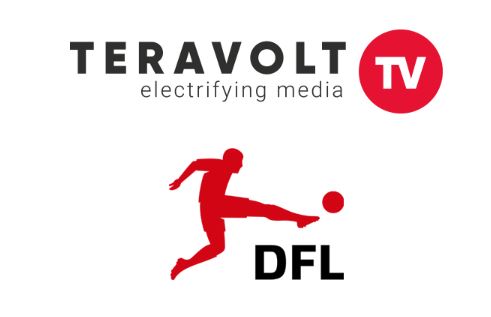 Time for another of our Post-Podium Stories with TeraVolt, the German digital media services agency, the latest to feature.
TeraVolt won the App of the Year category at this year's The Sports Technology Awards for their work with the Deutsche Fußball Liga (DFL).
The submission was based on TeraVolt's development of TVXRAY – an AI-based SaaS solution facilitating easy OTT integration and offers a highly personalized sports viewing experience – a tool that is now the foundation of the Bundesliga Interactive Feed. Judges praised the attention to detail in the entry, especially for personalisation and understanding of the target market.
Here, TeraVolt Founder and CPO, Tobias Fröhlich, gives us his thoughts on the latest market dynamics.
What has changed for your business in the last six months?
As a growing start-up, growth in itself is of course the goal and that then gives confirmation. Winning an award reinforces this growth and, most importantly, puts much more quality into the confirmation. Industry experts have selected this one from hundreds of products. GREAT! Our employees are more motivated, more satisfied and you can also find awards in the sales.
What are the biggest changes happening in your part of the sports sector?
Social media is threatening the TV industry, because younger audiences stop watching TV. But there only a few big (mostly) US companies, so the buyer side to media rights will shrink in the future. Monetization as it used to be, will only be possible, if engagement and personalization will be part of the TV industry. TV needs to become more TIKTOK than trying to safe old broadcast.
What the best piece of advice you've been given about working in sports / sports technology (personal or professional)?
1) Don´t talk deals, close deals (as told by a player´s agent)
2) In doubt leave it out (as told by a 20 years more experienced MTV manager)
3) Cross the bridge, when the bridge is there!
What the best piece of advice you'd pass on to a client or start-up in your world?
If you had one shot or one opportunity
To seize everything you ever wanted in one moment
Would you capture it, or just let it slip?
Famous lyrics from Eminem, of course!
The transformation is now. It´s a pleasure to work in these times, to shape products and propositions that never had been there at all…Enjoy it! Have fun!
To join TeraVolt as a Sports Technology Awards winner, make sure you enter the 2023 edition of the leading international celebration of tech-led innovation in sport. With over 50 industry experts, 22 categories and a judging system that is both independent and rigorous, an entry can see your brand one step closer to recognition as one of the best in world sport. Find out more here: https://bit.ly/2jhH142