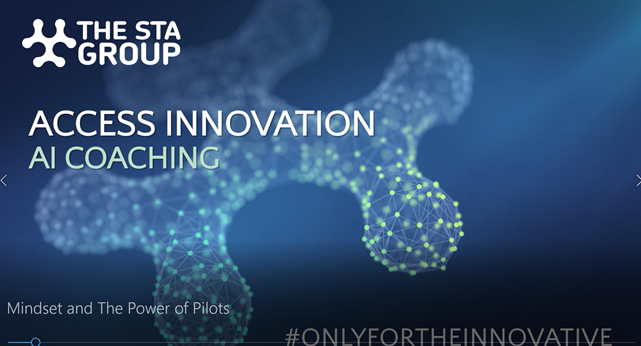 STA Access Innovation: Technology Insights and Coaching for Senior Sports Leaders
To run a sports organization successfully, senior executives need to understand many different and new technologies like never before, which is why The STA Group has created Access Innovation.
Technology is the single greatest force changing every aspect of sport. Its influence spans an ever-growing list, at the top of which are revenue and results.
What Is Access Innovation?
Access Innovation is a member-only resource for leaders in sports, which equips them with the information to navigate the important technologies which shape today's sports industry.
Aimed at c-suite and directors in sports governing bodies, federations, clubs, franchises and government organizations, Access Innovation members gain exclusive access to a year-round series of virtual sessions and an online resource portal.
Devised to aid executives in supporting the development of their organizations via improved professional knowledge, Access Innovation equips sports leaders with the questions they should be asking their teams about the technologies they want – or should be adopting.
By acquiring the confidence to scrutinize technology, understand tech-led strategies and establish realistic returns, Access Innovation ensures members are far better placed to advise and lead their organizations.
Access Innovation Events
Each month, Access Innovation members can access a live session on a specific technology. The session is curated by a range of brand-agnostic experts who understand technology and have applied it within their organizations.
For more information please contact us here