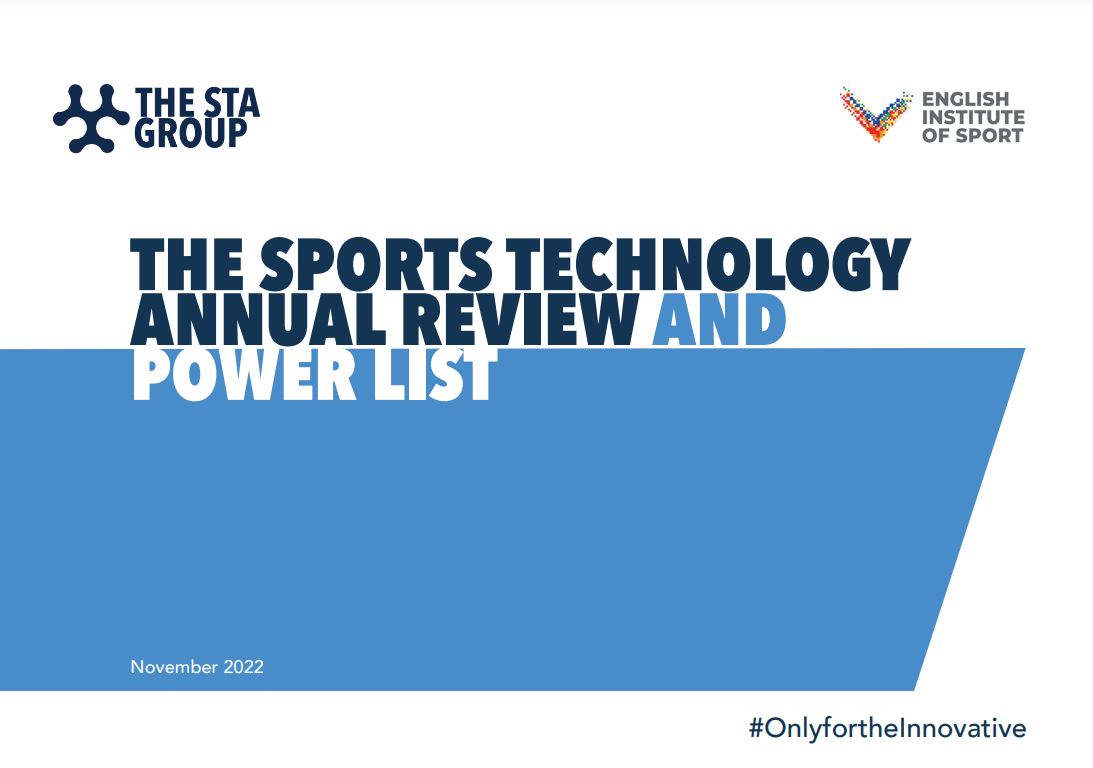 Next week sees the launch of the third edition of The Sports Technology Annual Review, created in association with The English Institute of Sport.
The Review gives those with a professional stake in the sector – both in athletic and business performance – a practical view of the key aspects shaping the landscape.
In a short time, The Review has garnered industry respect as an authoritative resource, achieving thousands of downloads each year. It is now viewed as required reading for industry commentators and senior figures across the sports sector.
The 2022 Review will be equally informative, valuable and well-received.
Trading Through a Triple-Whammy
The past year has delivered a triple whammy in the form of economic challenges, energy restrictions and an unstable supply chain but, despite this, many of the predictions made by our authors in The 2021 Review have proved unfailingly accurate.
At the time of publication last year, predictions for the global sports technology market value were around US$8 billion; the actual valuation proved to be US$17.9 billion, demonstrating tech-led innovation's power within the wider sports market.
When compiling The Review, it was exciting to realize just how far sports has come in the past 12 months and whilst the post-pandemic era is throwing up more external challenges that could have been predicted, the sector remains as exciting and dynamic as ever.
Power List Voting Changes
An eagerly-anticipated segment of The Review is The Power List – an annual assessment of the brands and organizations which are taking the most tech-forward approach to innovation in modern sport.
Since initial publication in 2020, the method of compilation has evolved and this year hundreds of industry leaders were invited to cast their votes as to which brands should make the list and where they should rank.
The results might surprise a few people, and there might be a few brands which feel their rank is not commensurate with their true standing. To this we would counter that every judge was given an even-handed summary of each organization in contention for a Power List place.
With Thanks to Our Partners
As well as the EIS, we are excited to have partnered with some of the most knowledgeable brands in international sports for selected chapters. As experts in their respective fields, the intelligence shared by Capgemini, Engage Digital Partners, HOK, Sportradar and The Sustainability Report has been invaluable.
An Exciting New Format
As in everything The STA Group does, we strive to offer insight, not just data. To that end we believe we have added even more value this year by publishing via RELAYTO. This has transformed what was a static document into an engaging and interactive experience.
The Review contains embedded videos and live links to sources and resources, all of which provide more intelligence, more easily as well as a greatly enhanced UX overall.
The 2022 Sports Technology Annual Review and Power List will be an accessible, authoritative and valuable tool on which you can draw for future planning and strategic decision making. It will leave you better informed and potentially more inspired. 
Follow The STA Group here to ensure you are among the first to see The Sports Technology Annual Review