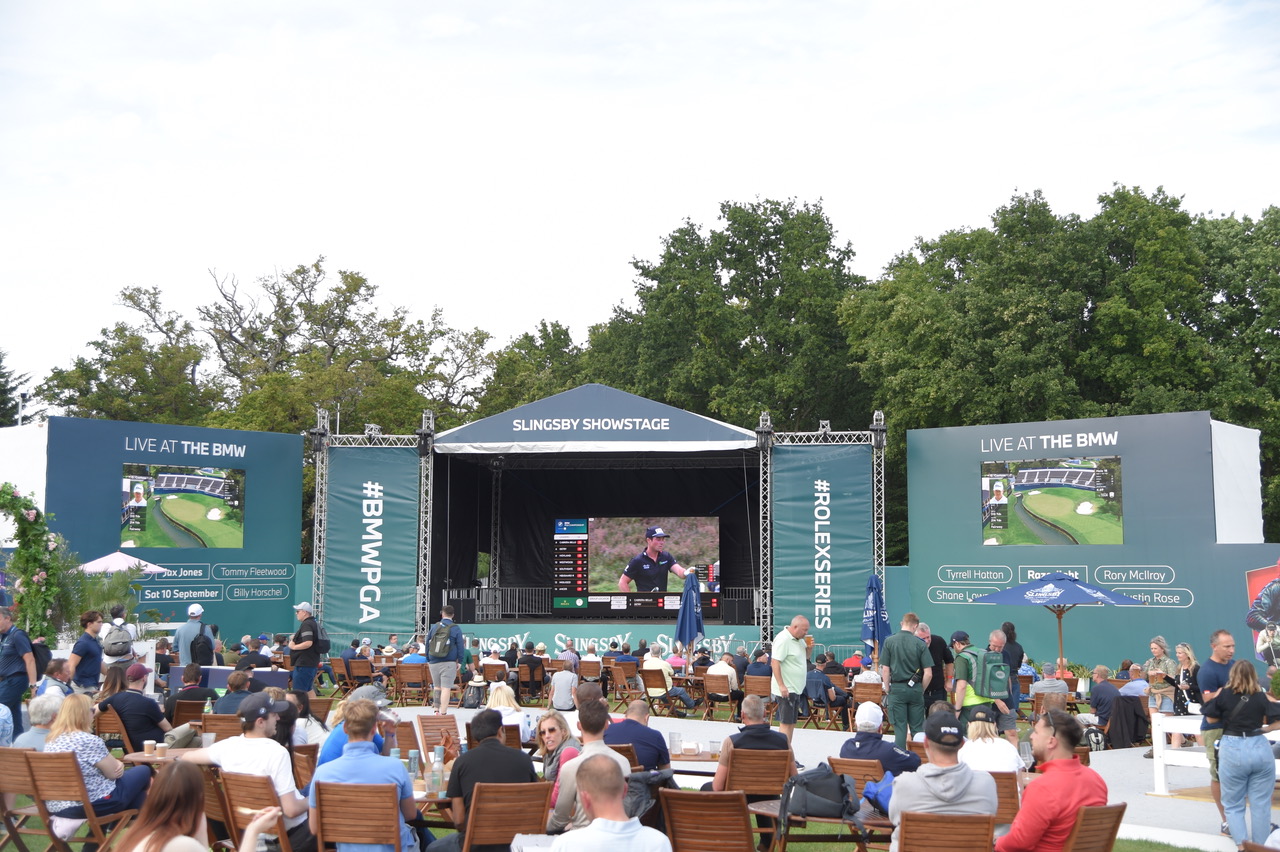 Six months on from The 2022 Sport Technology Awards we have revisited our winners to hear their thoughts on the latest market dynamics.
The second to feature in our 'Post-Podium Stories' is European Tour Group, winners of the Governing Body of the Year category, with Michael Cole, Chief Technology Officer.
The European Tour group is driving innovation in golf through the creation of award-winning content, pioneering tournament formats and the use of the latest technology to boost fan engagement. 2021 was culmination of a four-year programme to radically overhaul the organizations entire IT infrastructure resulting in the organization being recognised as a technology visionary.
What has changed for your business in the last six months?
There have been several developments in the technology space.We ran a complete Broadcast Remote Production at the Cazoo Open de France in September – operating the main TV production facility at the IMG Studios in Stockley Park. We also launched our inaugural Virtual Twin at the BMW PGA Championship at Wentworth, an on-course first for golf spectators. We essentially used gaming technology to create a digital twin of real-time golf action across the course, ensuring that spectators could always see the action on key holes.
We continue to develop our smart venue deployment strategy and we are currently working on a high-tech facility for the Ryder Cup in Rome next year.
We also launched a ground-breaking Players Portal – a unique self-management and knowledge tool for our players that allows us to be paperless and provides a one stop shop for all their needs.
The Tour also announced its commitment to halve our carbon emissions by 2030 and be net zero carbon by 2040. Technology is going to be vital to achieving this, so my team continues to work with our Head of Sustainability to find ways to be contactless, paperless, and remote where we can. With COP27 this month, this important subject continues to be front and centre and we're determined to do our bit.
What are the biggest changes happening in your part of the sports sector?
Although the significant digital transformation we've undertaken through the past five years has created greater agility and accessibility in our global operations, which successfully saw us through the challenges of the pandemic, right now we are facing renewed operational challenges from global IT supply shortages, skill shortages and price inflation. We continue to develop an operating framework and technical solutions that are robust and rugged to withstand these challenges and will continue to place us at the forefront of technology advancement in sport.
We are also looking forward to embracing emerging technologies including the Metaverse, NFTs, LEOs and 5G. For example, we are about to launch our first ever Metaverse gaming product to fans which is hugely exciting.
What the best piece of advice you've been given about working in sports / sports technology (personal or professional)?
Pathways into sport don't necessarily follow a conventional route – I started in the development of head-up display systems for military aircraft! There are credible pathways from education, corporates and a military environment to get into this industry. I'm a big believer that valuable skills can come from a wide range of places and diversity of thought is important if you want to remain innovative, We have launched a new programme – Golf Futures – which is all about educating people from underrepresented groups in society on the opportunities a career in golf and sport can bring. A mantra that has stayed with me is to have the vison of where you want to get to, and then find the pathway.
What the best piece of advice you'd pass on to a client or start-up in your world?
Remember, technology alone is not the solution – processes and people are vital in turning the technology into a purposeful and successful solution.