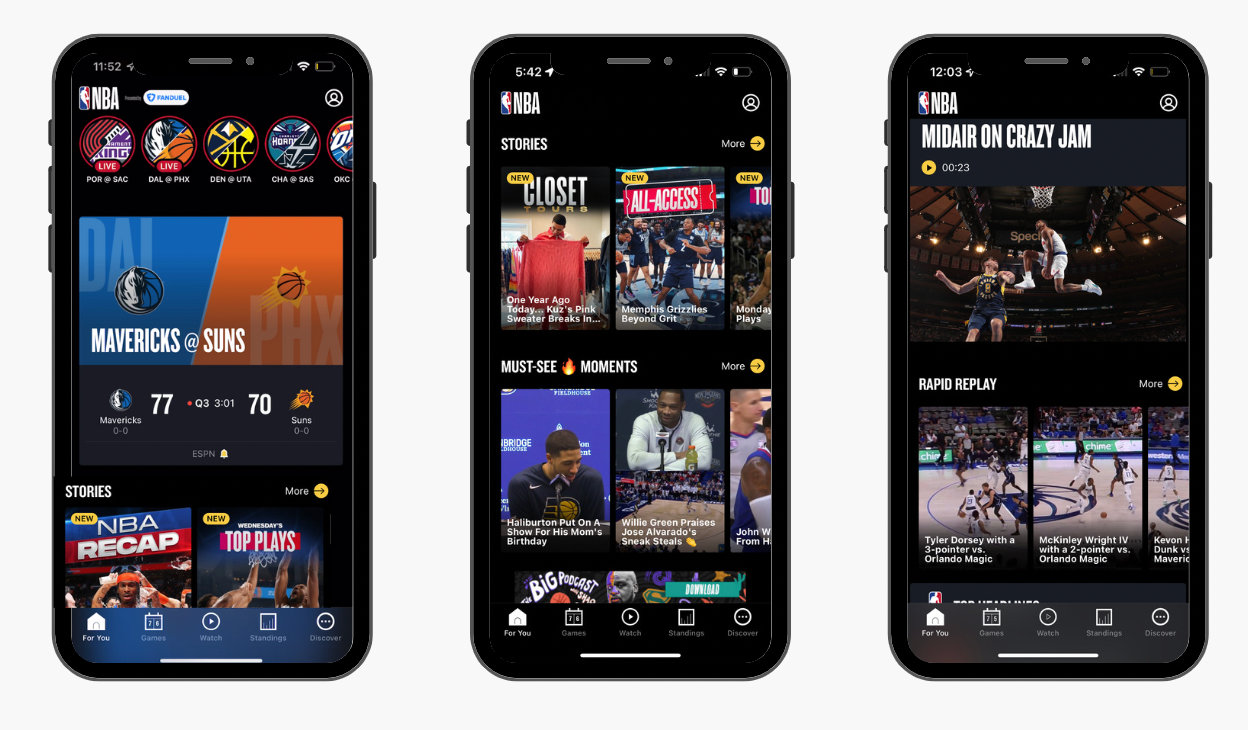 Six months on from The 2022 Sport Technology Awards we are revisiting our winners to hear their thoughts on the latest market dynamics.
The latest to feature in our 'Post-Podium Stories' is the National Basketball Association (NBA), winners of the Capgemini Innovation of the Year category for the organization's Referee Engagement and Performance System.
The Referee Engagement and Performance System uses advanced technology to enhance the performance of referees in the NBA. This is the first time that officiating used an advanced technology-based system to directly instruct, improve, and impact referee performance to help maintain league expectations. Here, Matthew Futterman, Director of Referee Operations at NBA, gives us his update six months after collecting this coveted award.
What has changed for your business in the last six months?
One of the biggest changes in NBA Referee Operations in the last six months has been the implementation and training of new rules and initiatives heading into the 2022-23 NBA season. This summer, the NBA Board of Governors approved a change to the playing rules that will impose a heightened penalty when a defensive player commits a "transition take foul," which is an intentional foul committed by a defender to deprive the offensive team of a fast-break opportunity. With this rule change, we must ensure our NBA officials are fully educated on the rule. This includes calibration on hundreds of plays both in person and through our Referee Engagement & Performance System (REPS) to align on how to properly adjudicate transition take fouls.
What are the biggest changes happening in your part of the sports sector?
The biggest change in the officiating sector continues to be how technology and innovation can enhance performance, communication and accuracy among the different sports. In the NBA specifically, where decisions need to be made instantaneously with some of the best athletes in the world, we are constantly exploring new technological solutions that can further aid and enhance decision-making for officials on the floor.
What the best piece of advice you've been given about working in sports / sports technology (personal or professional)?
One of the best pieces of advice I have been given about working in sports is to always raise your hand to help or learn something new. That is to say, by being open to saying yes to something, you never know where it is going to lead you or what opportunities may arise!
What the best piece of advice you'd pass on to a client or start-up in your world?
One piece of advice I'd pass on to a client or start-up is to seek to understand rather than be understood. You may think that your solution is exactly what someone is looking for, but without understanding their challenges and pain points you may be missing out on the right approach to help solve their problem!
To join the NBA as a Sport Technology Awards winner, enter The 2023 Awards 𝑵𝑶𝑾. For more details and to view the full list of categories please visit sportstechnologyawards.com.