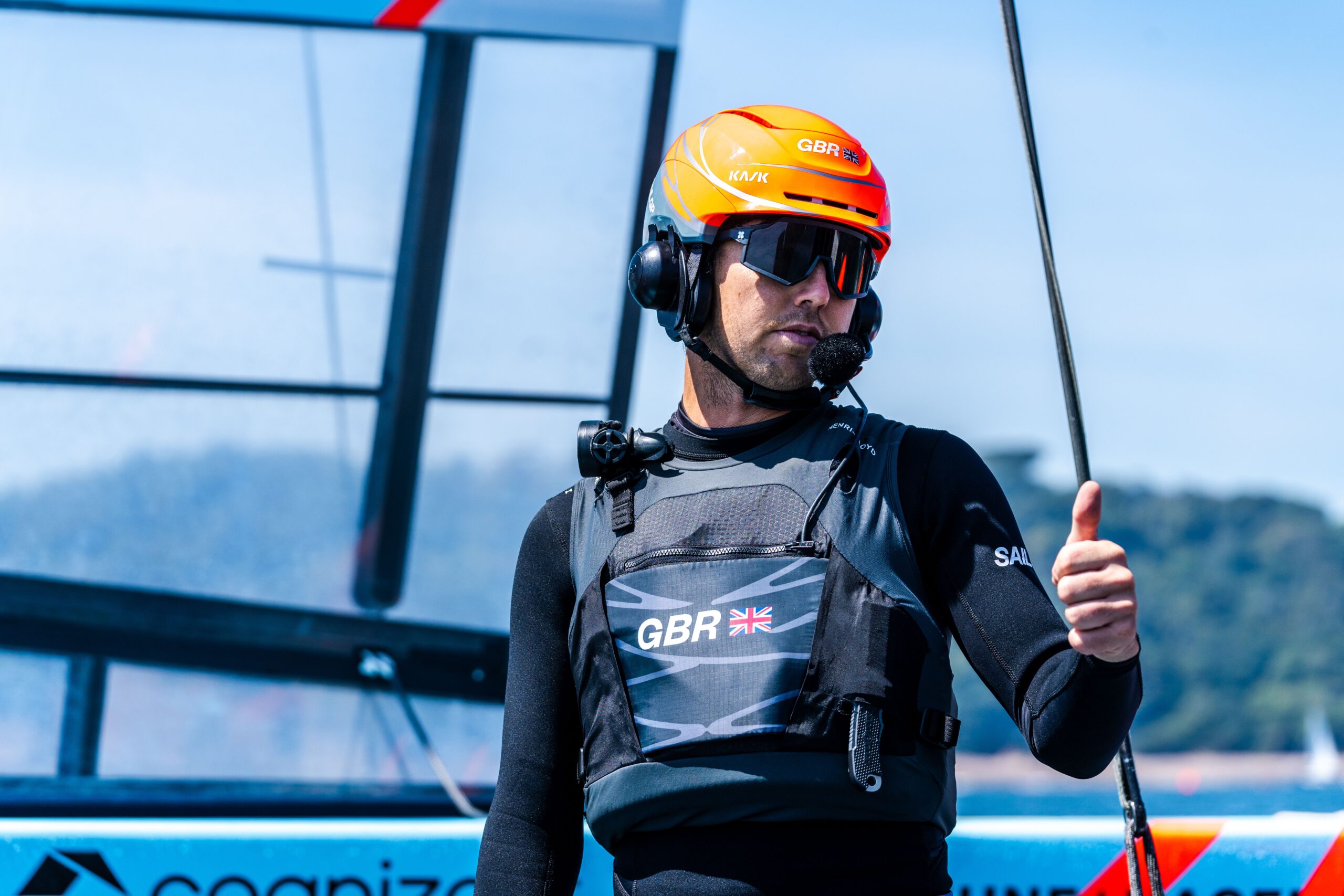 Two Sport Technology Award winners, with a shared commitment to building a better future, teamed-up earlier this year having been connected by The STA Group.
Back in April, the Great Britain SailGP Team, led by the world's most successful Olympic sailors Sir Ben Ainslie and Hannah Mills OBE, announced a partnership with British eyewear brand SunGod, in a deal that held particular significance for The STA Group.
The agreement saw SunGod, winners of the Equipment or Wearable of The Year category at The 2021 Sport Technology Awards, become the first brand to collaborate with Great Britain SailGP Team through their COLAB partner programme, which aims to bring together companies from different industry sectors to drive positive change and behaviours.
Great Britain SailGP, who won the Sustainability in Sport prize at this year's Sport Technology Awards, kicked-off their activity with SunGod last month by launching a Limited Edition a carbon-neutral performance sunglasses range: the Great Britain Sail GP Team Sierras™.
The STA Group was pleased to play a key role in the origin of the partnership with CEO, Rebecca Hopkins, introducing senior stakeholders from both organizations. Commenting on the partnership, Rebecca said:
"It's been exciting to see two great brands in our network create such an exciting partnership. We are proud to have played a role in connecting them, especially as we hold their mutual commitment to sustainable practices in such high regard. As former STA winners, we know that they both have exceptional vision and execution, and we were in no doubt that they would be a great strategic fit.
"This collaboration is a testament to the value The STA Group strives to deliver for the brands which engage with us. We are honoured that our network boasts key decision makers at many of the world's leading sport tech business as well as start-ups, scales ups and successful entrepreneurs. The Group prides itself for being at the forefront of the key topics, changes and challenges in the sector but also being able to connect people and organizations on a global basis."
Discussing The STA Group's role in the collaboration, David Rogal, Head of Partnerships at SunGod, commented: "We have been closely following The STA Group for a number of years now and were thrilled to have won an STA Award last year. We are extremely grateful for the introduction they provided to the team at SailGP that led to the foundation of this partnership that is going from strength-to-strength and has been fantastic for our brand. This type of connection is a great example of the added value that The STA Group can offer to brands and organizations in the sport tech space."