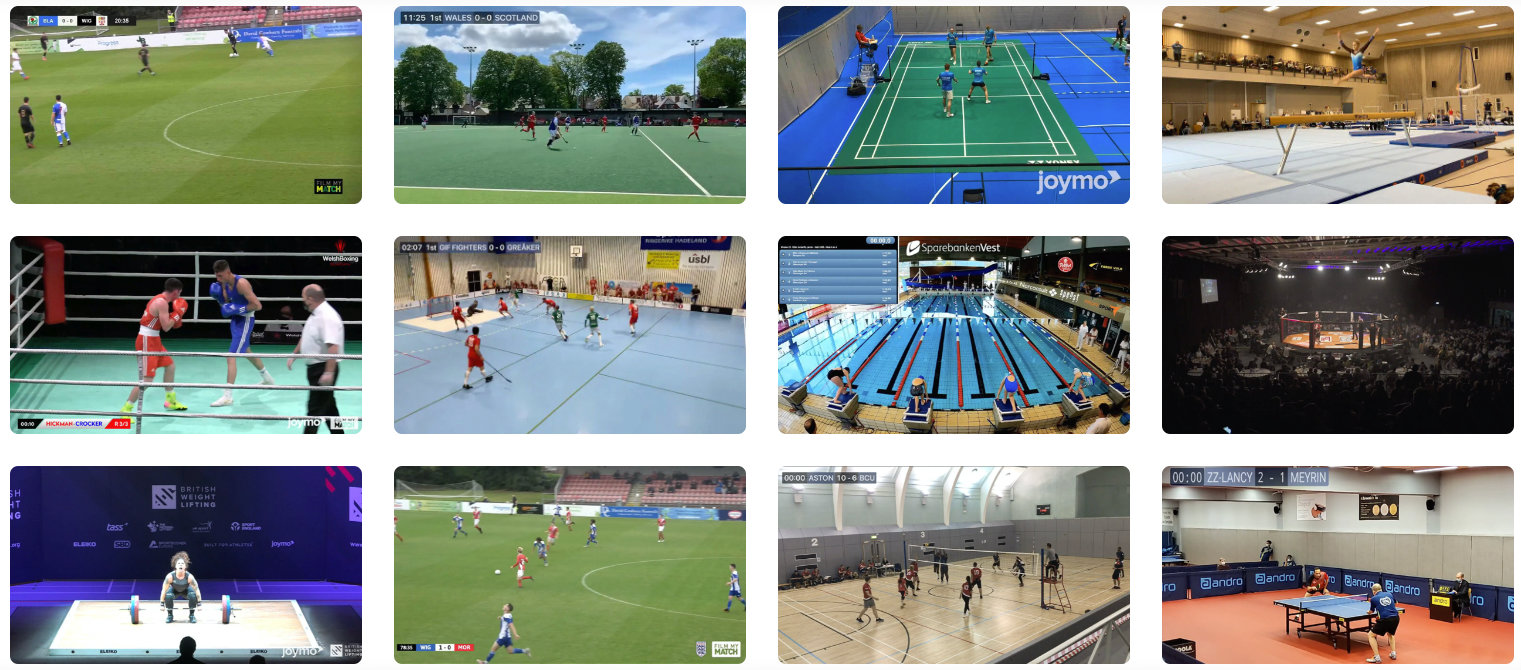 Today, in the first of a new series of opinion pieces that we will be running from thought leaders in the sports tech industry, we hear from Mike Emery, CEO of Joymo, a streaming platform provider that enables sports right holders to monetize their IP by broadcasting their content direct-to-fans, connecting their events and competitions to a global audience. Joymo were shortlisted in the Best Broadcast Technology category at the 2022 Sports Technology Awards.
Direct-to-consumer streaming, and the technology it entails, has been one of the biggest growth areas in sport in recent years.
I speak to sport federations and rights holders every day of the week and it's clear that there is a huge desire for each and every one of them to launch their own direct-to-fan broadcast platforms. But also, a lot of trepidation.
These discussions bring up several recurring themes on both sides. The concerns and considerations that federations and rights holders have about committing to such a fundamental shift in approach, and Joymo's beliefs on the transformational role that D2C platforms can have on the long-term future of their sports.
Here I want to share my thoughts on the major factors influencing decision-making in the D2C streaming space:
1. OTT is just the start
OTT is possibly the most overused acronym in the sports industry. Every week we read about a new OTT streaming product entering the market. This is good on the one hand – as it's the market we are in(!) – but OTT services should be only one part of a broader direct-to-consumer (fan) strategy that any organisation launching a streaming platform needs to consider.
Ultimately, it's an approach to content and IP that should be focused on engagement, data and, in the longer term, monetisation and additional products and services that your fans desire, based on research and insight from your audience. Too many see the OTT video streaming element as the endgame and a way of quickly making a buck by instantly turning a proportion of fans into subscribers.
2. Affordable solutions
Cost is often viewed as the most significant barrier to building a broadcast platform. Last week saw the 20th anniversary since the MLB became the very first professional sports league to live-stream a regular-season game on MLB.TV.
Back then, it was an expensive and timely process to create an owned and operated service and the MLB created BAMTech to do it, which would be an inspired and hugely profitable move. In recent years, as technology has evolved and become more affordable, there are many more cost-effective solutions available to rights holders and it's a key reason for the acceleration in the number of streaming services in sport.
Joymo is one such provider and it's our aim to democratise access with cost-effective products that don't compromise on streaming quality, functionality or security. Our model takes the back-end/tech infrastructure build, that is a concern to many federations and rights holders, out of their hands and leaves them to focus on content delivery, marketing and maximising revenues around their content.
3. Owning your data
Ownership of first-party data is going to be absolutely critical for federations looking to future proofing their sports. Many have spent many years giving away their content for free on social media platforms that can deliver reach but do little to increase your knowledge or direct relationship with your consumers.
Ensuring full control over the rights and data on your platform. This will unlock deeper engagement and commercial opportunities with your fans for the long term. This should be a key consideration when choosing a partner to deliver your D2C platform as not every provider delivers full ownership of this data.
4. Using D2C to prove media value
We speak to a variety of federations; some have existing media rights partnerships, others only receive mainstream coverage during the Olympics, and some have never sold their content.
For the first group, we find that often they are not addressing their core problem when they do sell rights. Many are too eager to auction off their IP in a long-term deal that will leave them worse off at the end of it, and no closer to their customers. A D2C video streaming strategy needs to be viewed as futureproofing and building direct relationships with your fans.
Ultimately, the better you know fans the stronger your negotiating position and ability to dictate rights fees (and commercial deals) based on the data your audience provides you.
And that goes for the second and third groups too. Viewing and consumption data can arm you with compelling evidence as to why a media partner should be interested in your content and the audience it brings to their channels.
5. Creating new revenue streams
I mentioned earlier that D2C should not be seen as a quick revenue generating opportunity, despite the obvious opportunity that it enables. Turning supporters into subscribers is absolutely key but keeping them as engaged customers by providing the content and products they demand is essential for sustainable long-term success.
Added to the subscription revenue stream is the ability to sell inventory around your programming and platform in exactly the same way social media companies do with your content. The difference is, you are in complete control and can ensure you are partnering with brands that make sense to your audience.
6. Ensuring safeguarding and security
In a world where data has never been so valuable and data breaches never more common, security and safeguarding is of huge importance to those that we speak to. It is essential that you choose a platform provider that guarantees built-in features to ensure athletes are safeguarded, GDPR stipulations are met, and data can be easily and securely managed.
To find out more about Joymo visit joymo.tv.